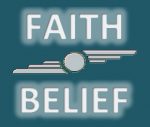 You won't find "accept" in the KJV in the context of salvation, but you will find it in more modern versions. It is in the KJV in one verse, Acts 24:3. But it is not about salvation. Neither will you find the words "ask Jesus into your heart."
I don't like the terms "accept Jesus as your Savior" or "ask Jesus into your heart" because too many think that saves them. It is our belief, faith, and trust in Him that saves us. I think that modern evangelical preaching is making a grave error in using those terms. However, you will find "receive" in the Scripture:
John 1:12-13 NKJV  But as many as received Him, to them He gave the right to become children of God, to those who believe in His name:  who were born, not of blood, nor of the will of the flesh, nor of the will of man, but of God.
Notice in the above passage, John included receiving Him with believing in His Name and being born again of God. A few modern translations use "accepted" here in the place of "received," but the complete passage still includes belief in Christ.
What does the Scripture say?
John 3:16 NKJV  For God so loved the world that He gave His only begotten Son, that whoever believes in Him should not perish but have everlasting life.
John 3:36 NKJV  He who believes in the Son has everlasting life; and he who does not believe the Son shall not see life, but the wrath of God abides on him."
John 20:29 NKJV  Jesus said to him, "Thomas, because you have seen Me, you have believed. Blessed are those who have not seen and yet have believed."
Acts 2:38 NKJV  Then Peter said to them, "Repent, and let every one of you be baptized in the name of Jesus Christ for the remission of sins; and you shall receive the gift of the Holy Spirit.
Acts 8:36-37 NKJV  Now as they went down the road, they came to some water. And the eunuch said, "See, here is water. What hinders me from being baptized?" Then Philip said, "If you believe with all your heart, you may." And he answered and said, "I believe that Jesus Christ is the Son of God."
Acts 16:31 NKJV  So they said, "Believe on the Lord Jesus Christ, and you will be saved, you and your household."
Romans 3:21-23 NKJV  But now the righteousness of God apart from the law is revealed, being witnessed by the Law and the Prophets, even the righteousness of God, through faith in Jesus Christ, to all and on all who believe. For there is no difference; for all have sinned and fall short of the glory of God,
Romans 10:9 KJV That if thou shalt confess with thy mouth the Lord Jesus, and shalt believe in thine heart that God hath raised him from the dead, thou shalt be saved.
(The King James Version is a bit vague about the Lordship of Christ so I include two more versions here)
Romans 10:9 NASB that if you confess with your mouth Jesus as Lord, and believe in your heart that God raised Him from the dead, you will be saved;
Romans 10:9 HCSB if you confess with your mouth, "Jesus is Lord," and believe in your heart that God raised Him from the dead, you will be saved.
Ephesians 2:8 NKJV  For by grace you have been saved through faith, and that not of yourselves; it is the gift of God,
1 John 3:23 NKJV  And this is His commandment: that we should believe on the name of His Son Jesus Christ and love one another, as He gave us commandment.
Belief is the operative concept in all of these verses.
The Sinner's Prayer
I have the same concern about "the sinner's prayer." I have no problem with a new believer praying such a prayer after the person has truly believed. I have a problem with telling a person to "Repeat this prayer with me…" Just praying a prayer does not save you. It is your faith or belief in Christ and confessing Him as Lord of your life that saves you. Once a person has truly believed, then the sinner's prayer is OK. But having someone repeat a prayer after you does not save a person.
I really believe that "accepting Christ as Savior" and repeating a sinner's prayer is why churches in America lose so many so-called new Christians. I believe it is because many were never actually saved at all.
For more information, please read the essay, "The Sinner's Prayer."
Here is an excerpt from "The Sinner's Prayer":
"I read a statistic that in some denominations, 80% of those who were baptized eventually fall away from the faith. A large percentage of these just accepted Jesus into their hearts or said a sinner's prayer. They did not truly repent, believe, and make Christ Lord of their lives.
When people truly respond to the Gospel it is because the Holy Spirit is at work in their lives. They are already prepared by Him. When a man, woman, or child truly responds to the Gospel that is a divine appointment. They are in the right place at the right time to respond to the Gospel because God arranged for that to happen."